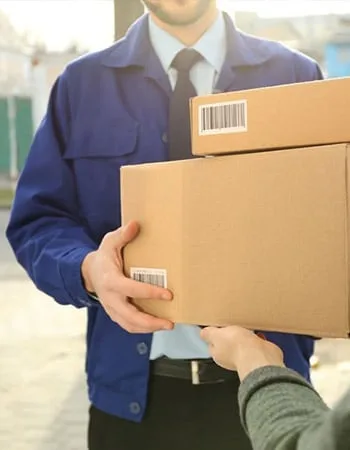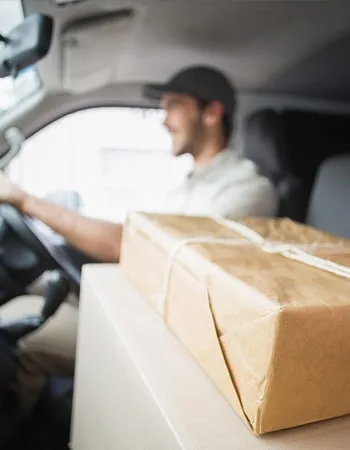 Local & International Shipping
Our courier partner is DHL for inside and outside the UAE orders, and we deal with local couriers inside the UAE such as FlashExpress. those couriers will provide the Delivery Service for fulfilment of your Contract and is able to ship to the physical address within United Arab Emirates.
1 DELIVERY OPTIONS
1.1 The delivery will be fulfilled on working days (from Monday to Friday). Product(s) usually ship out within one to two (1-2) working days depending on order confirmation and your selected delivery address and availability of your items in the warehouse.
1.2 Shipping Fees
(a) Standard shipment is free for orders over AED 200 (incl. VAT).
(b) For orders up to AED 200 (incl. VAT), the shipping cost is AED 32 (incl. VAT).
(c) You will also find the applicable delivery costs at the order checkout when you purchase online on the Order Confirmation Email.
(d) Please note, if your order amount is less than AED 200, the shipping costs of the order shall be borne by you and will not be refunded back to you even if you request a return later.
(e) for orders outside the UAE the shippingestimted cost will appear in the checkout order, and can be changed accourding to the coriour.
1.3 If you have not received the Product(s) within the estimated delivery time specified in the dispatch confirmation, you should contact us via our website or by email or by phone number (details are available here: Contact Us).
1.4 No deliveries will be made on public holidays and during weekends
1.5 For more information, please Contact Us.
2 CHANGE ORDER
2.1 Once your order has been prepared for dispatch or has been dispatched, we may be unable to change the delivery address. If the order is with the courier you can contact them directly and they will amend your delivery address where possible.
3 TRACKING ORDER
3.1 For courier deliveries you can track the status of your order at any time via the tracking number we provide on the coruier website.
4 DELIVERY INFORMATION
4.1 The Products will be delivered to the delivery address you specify in your order. Please make sure you provide the correct delivery address and contact details as incorrect shipping instructions may delay the delivery of the shipment and we may have to bill you for a second delivery attempt or even miss the shipment.
4.2 If your address is not available for delivery on courier's network, our courier will contact you to obtain the most convenient address that Products can be delivered to.
5 QUESTIONS ABOUT YOUR MISSED OR DAMAGED ORDERS
5.1 Missed a delivery:
(a) In the event that no one is available at the address at the time of delivery, a note will be left to advise you whether your order has been left in a safe place, such as a neighbor, or if you need to contact the courier to arrange a new delivery time.
(b) If the estimated delivery date showed in your dispatch email has passed and you have not received your parcel, please Contact Us. We will investigate with the courier and strive to deliver your order as soon as possible.
5.2 Damaged orders:
If your item is damaged when you receive it, please Contact Us. In the event of a damaged delivery, PROFILM will contact the delivery service directly to resolve the issue as quickly as possible and with the least inconvenience to you. We will make every effort to keep you informed of the progress of our investigation and to provide you with a replacement.
Our office address is:
PROFILM, P.O.Box 63818, Bur Dubai, Dubai, United Arab Emirates
Tel: +971505177874 Email: info@profilm.ae

Working Hours:

Saturday – Friday: 9:00 am – 8:00 pm
Sunday: Closed

Following the above mentioned instructions will enable us to process your delivery effectively.
If you have any questions about our delivery procedures, please contact us or call +971505177874 .
Last updated: 01 October 2022