✅HDMI 4K, SDI Decimal-point IN&OUT
✅Up to 4 APP Monitoring Options
✅450FT Range & 66ms Latency
✅Multiple Power Supply Options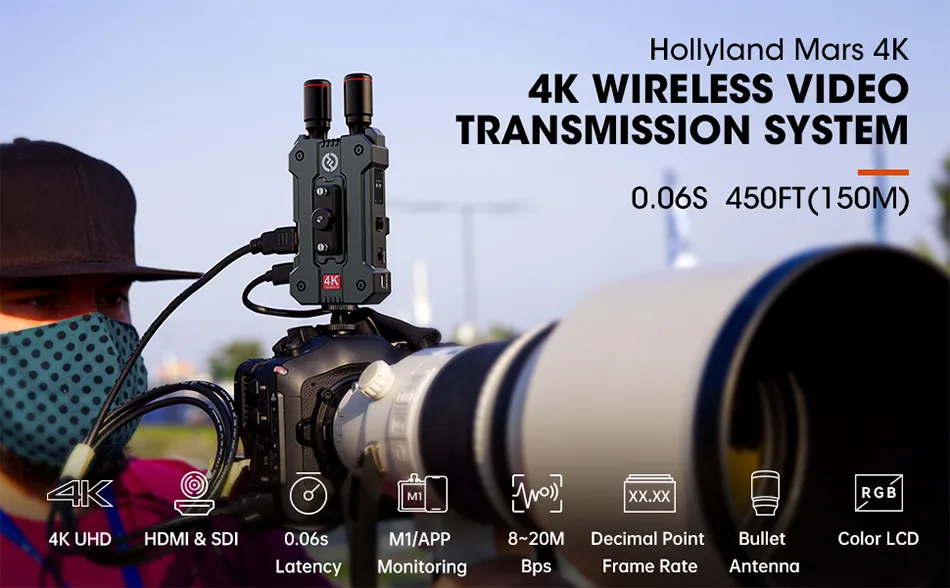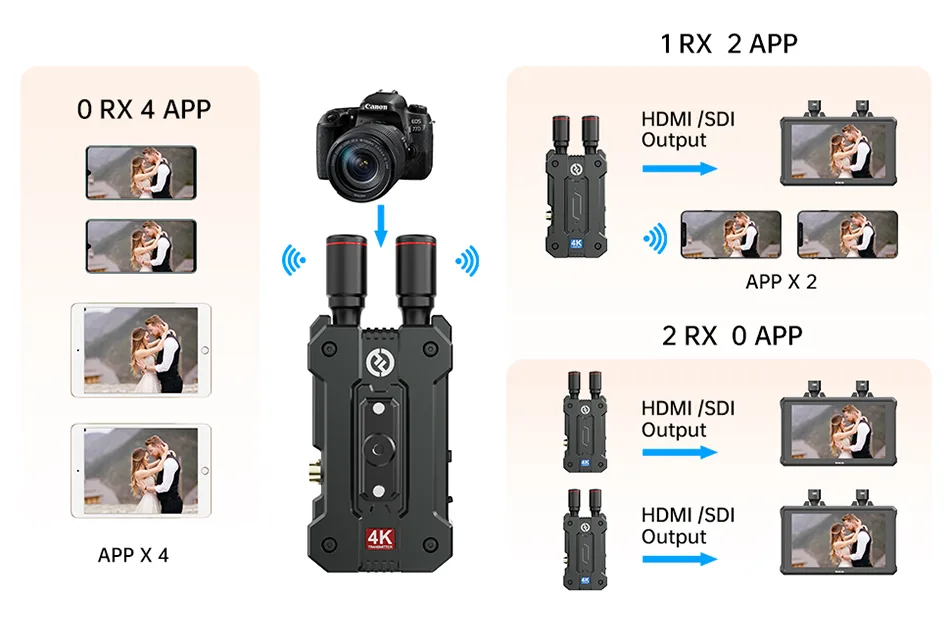 Support up to 4K & 1080p Video
Hollyland Mars 4K transmission system supports up to 4Kp30 video format via HDMI and up to 1080p60 via SDI. The transmitter allows HDMI or SDI input, and the receiver allows HDMI and SDI output at the same time.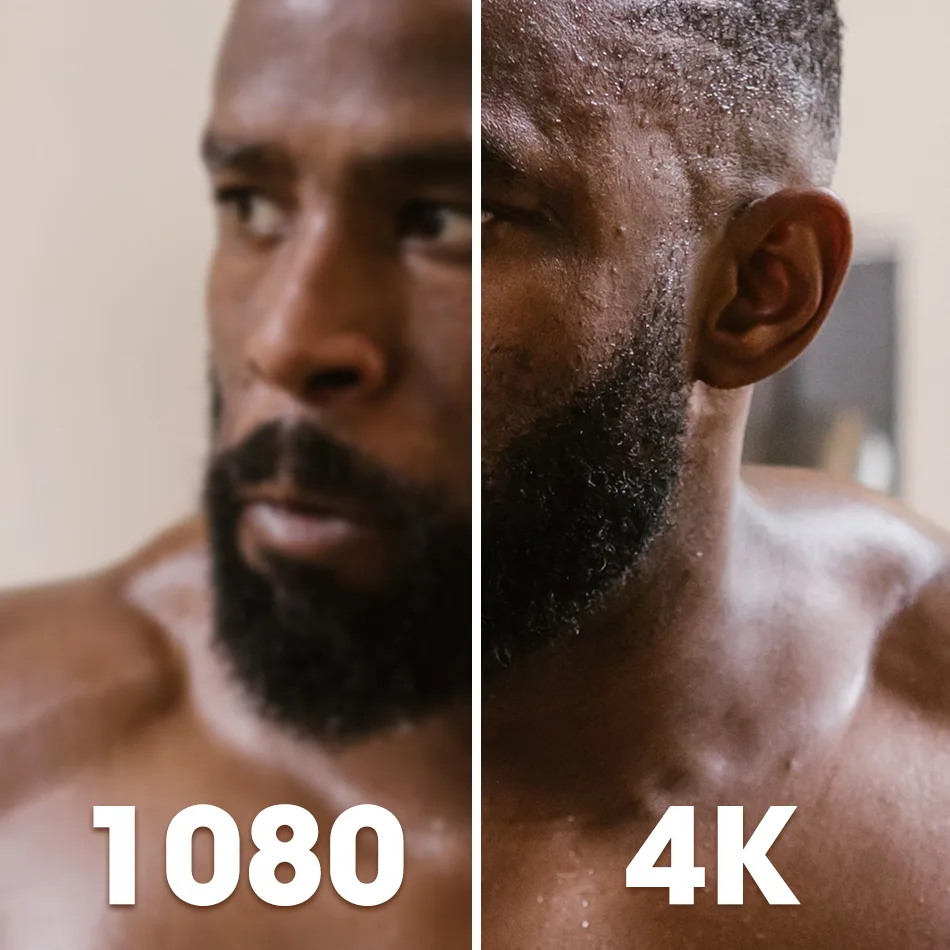 SDI Supports Decimal-point Frame Rate
Hollyland Mars 4K supports decimal-point frame rate IN&OUT at 23.98/29.97/59.94 FPS to fit expanded broadcast and production standards and compatibility. (Decimal-point via HDMI output is NOT supported.)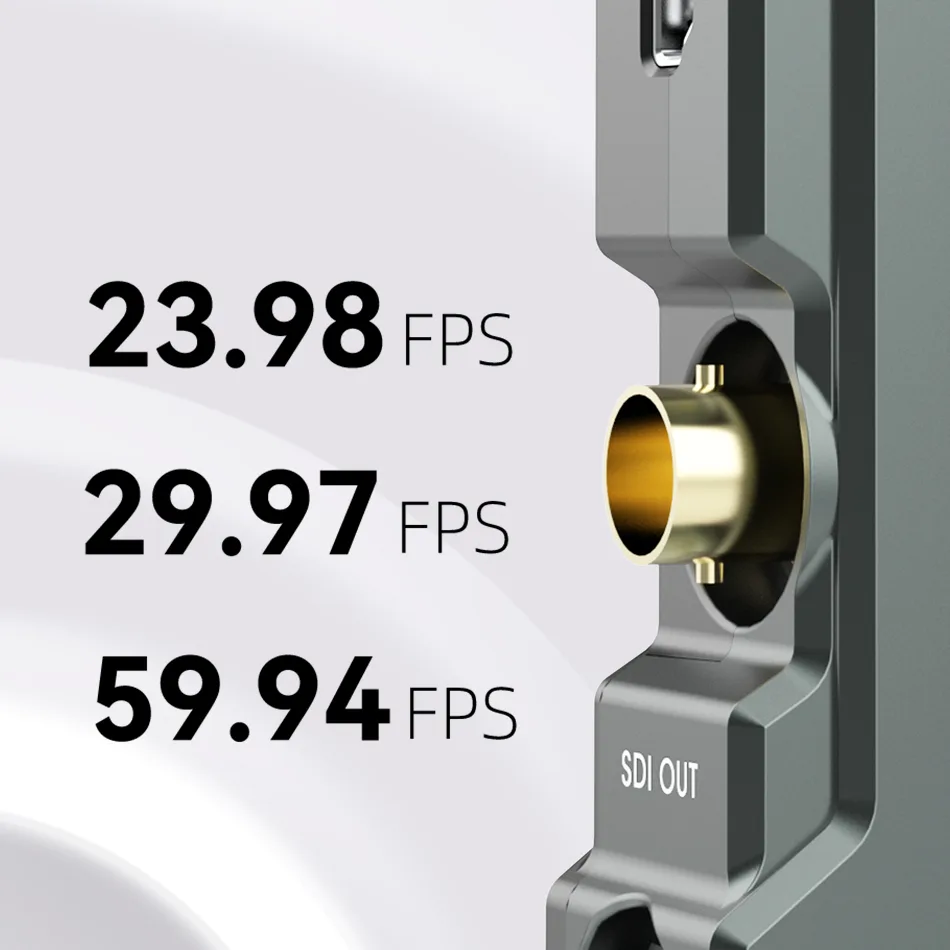 450ft LOS Range & 0.06s Low Latency
Hollyland Mars 4K can achieve an incredible line-of-sight range of 450ft and an ultra-low latency of 0.06s (Laboratory result). Due to different cameras/cables/environments, the result may be a bit different.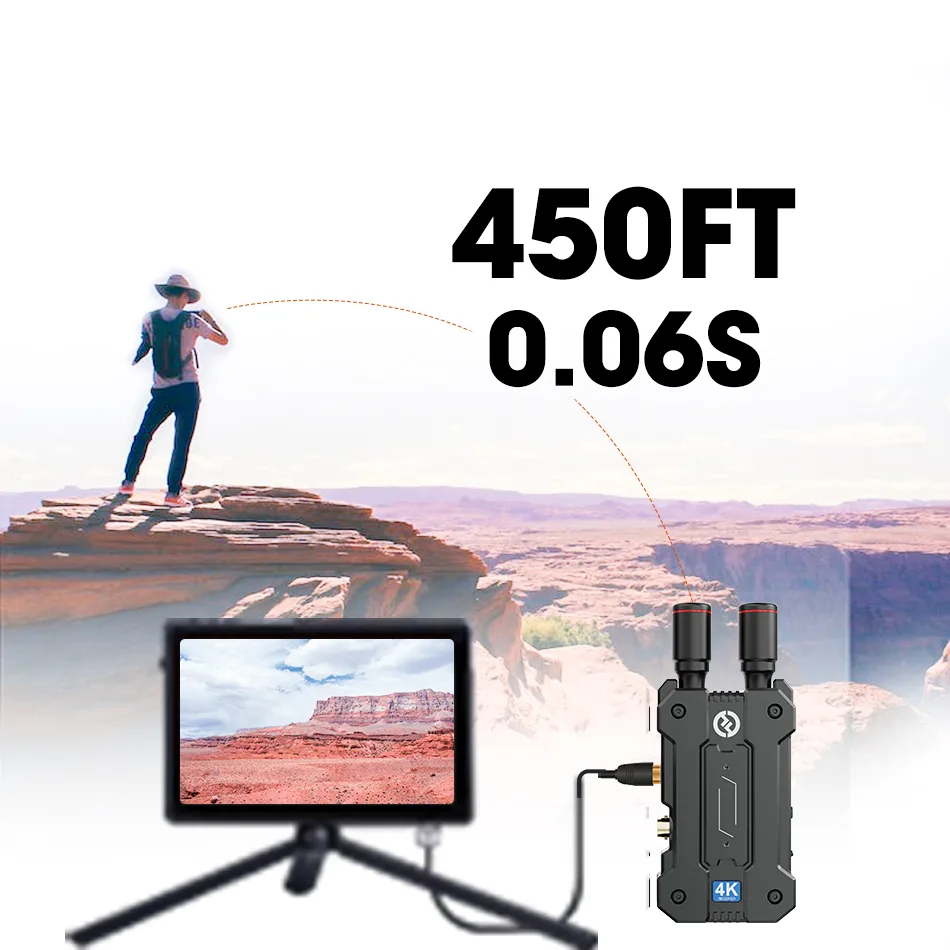 Professional, Efficient & Durable Design
Hollyland Mars 4K adopts an industrial-style pure aluminum oxidation process with a rugged structure and military-grade shockproof quality. Its custom-made bullet-style antennas are more compact and reliable.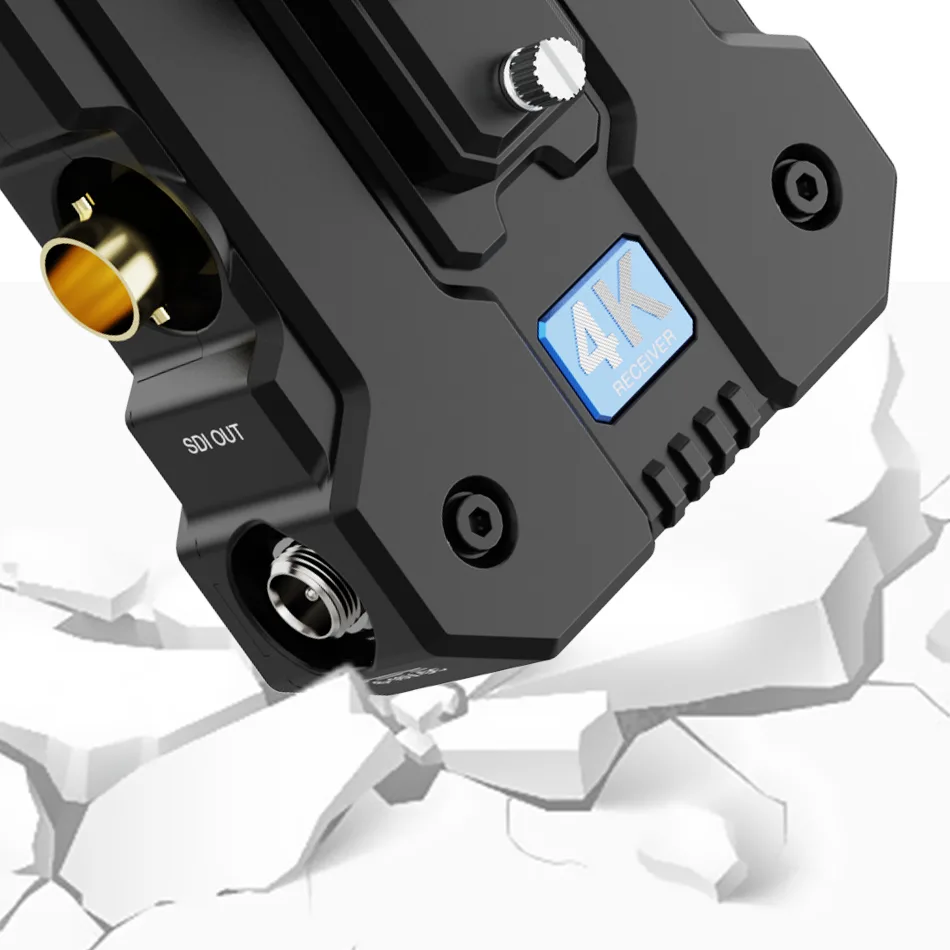 AUTO & QUIET Fan Mode
Hollyland Mars 4K transmitter and receiver have 2 fan modes. Under AUTO (default) mode, the device will adjust the fan speed automatically. You can set it to QUIET mode manually to lower the fan noise.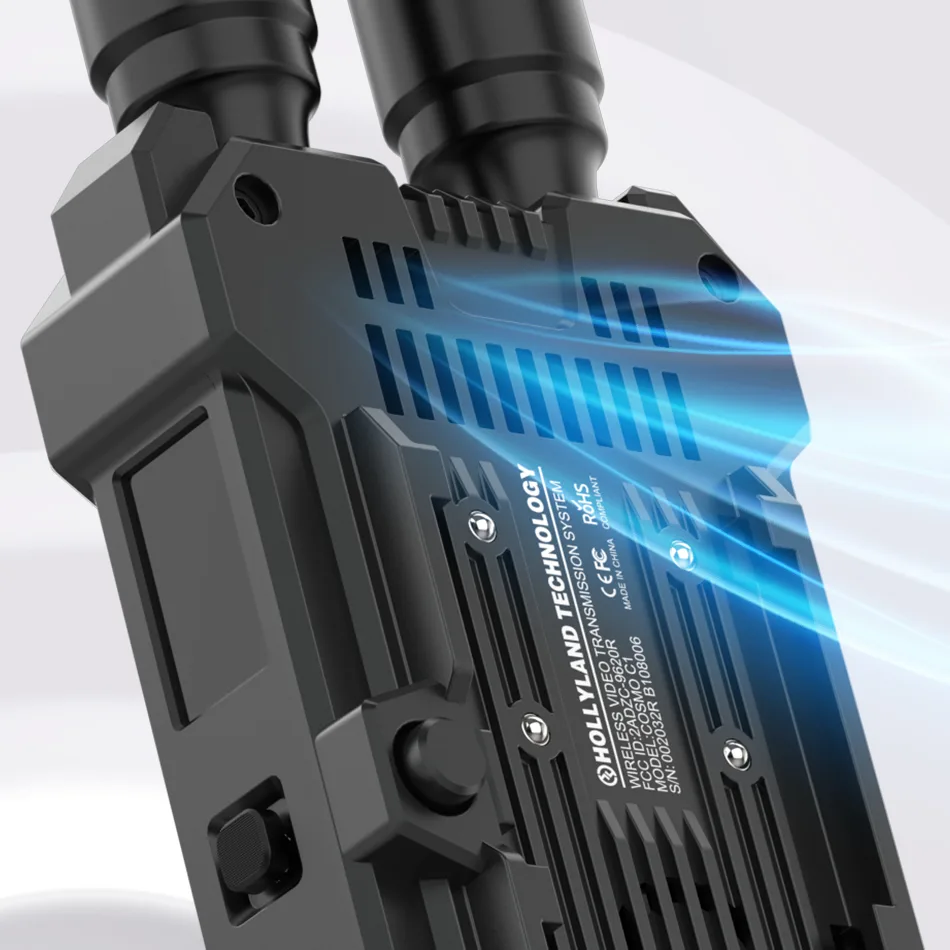 Multiple Power Supply Options
Hollyland Mars 4K supports 6-16V DC power, V/G-Mount battery (NOT included) via D-TAP to DC cable, NP-F battery (NOT included), and 5V/2.5A USB Type-C power. Battery life- F970: 5h, F750: 2-3h, F550: 1-2h.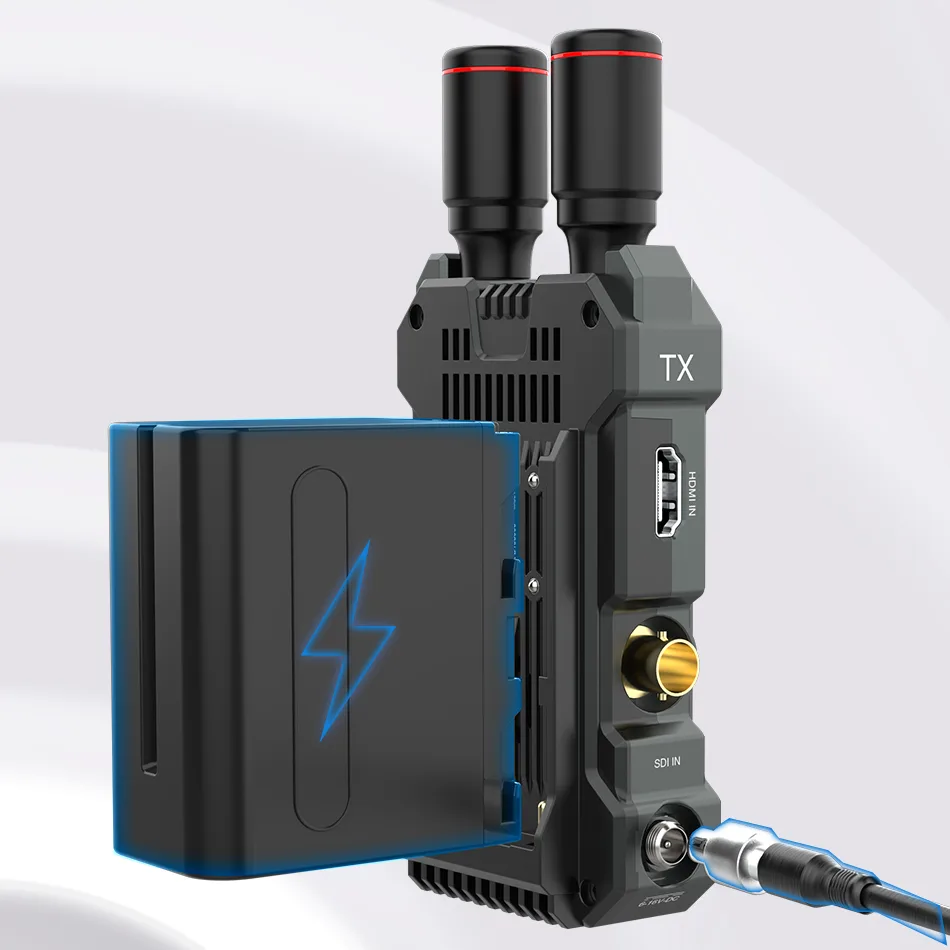 Smart Channel Scan and Selection
Hollyland Mars 4K allows manual channel SCAN on the receiver. Roll the menu button to switch the channel on either TX or RX, click to confirm, and the other device will smartly switch to the same channel.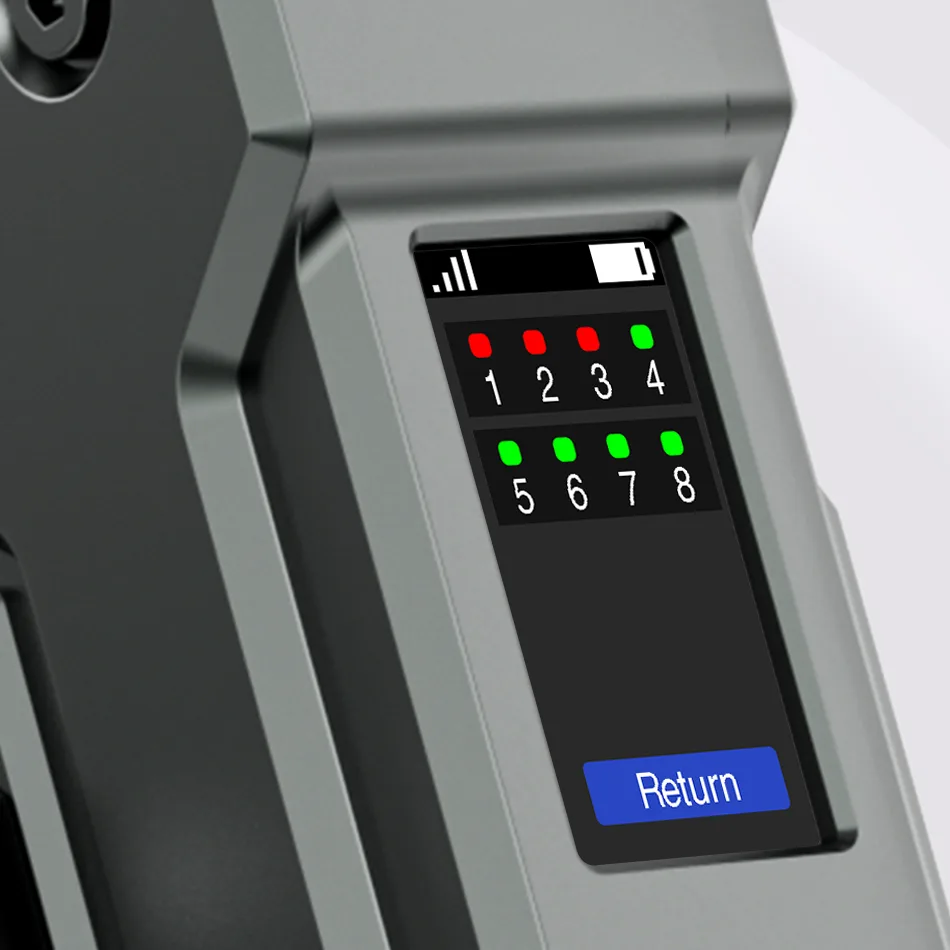 Multi-functional Joystick Button
Hollyland Mars 4K comes with an ergonomic joystick-style menu button. Easy to control. Roll it up/down to switch channels. Short click to confirm. Long press the button to enter the Menu setting.