LENSGO LWM-328C Wireless Microphone: Sounds in Sync Everywhere!
LENSGO LWM-328C Wireless Lavalier Microphone system, wireless lavalier lapel mic with 1 Receiver & 1 Transmitter for iPhone Android Smartphone Canon Nikon DSLR Camera. It is the best choice for YouTube Facebook Live Vlog recording Interview Program Hosting Podcast Presentation Church Wedding ENG EFP and More
It uses UHF wireless technology and LED high-resolution lattice screen: 99 channels in total, Auto-scanning, Auto Channel-match, audio LCF mode,RF signal strength adjustment,MIC/LINE IN input dual selection, power monitoring at receiver end, sound pickup dynamic display, back light adjustment and other functions, at the same time with strong shielding anti-noise performance, it's a high-quality microphone to broadcasting level.
NOTE:
1. Insert a card to record, a new TF card or format an old TF card, this TF must always be used with the wireless lavalier microphone
2. TF synchronization recording files may not be directly put into Premiere Pro and other video editing software, you need to convert the format of the recording file to put it into the video editing software.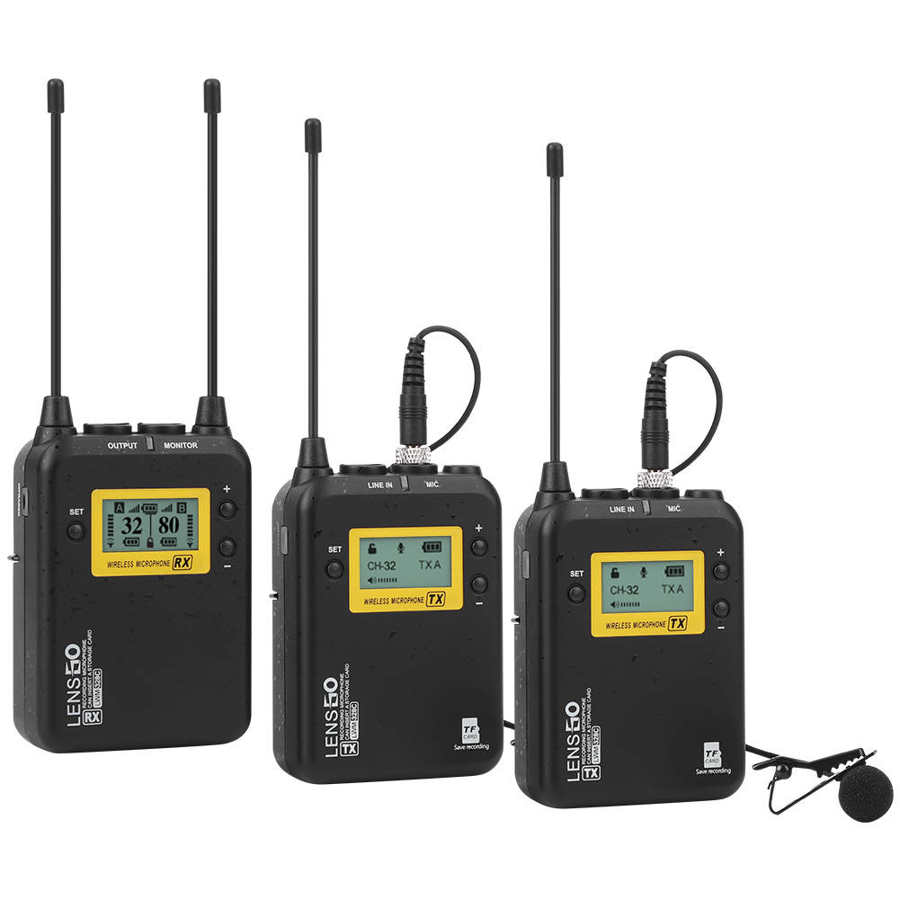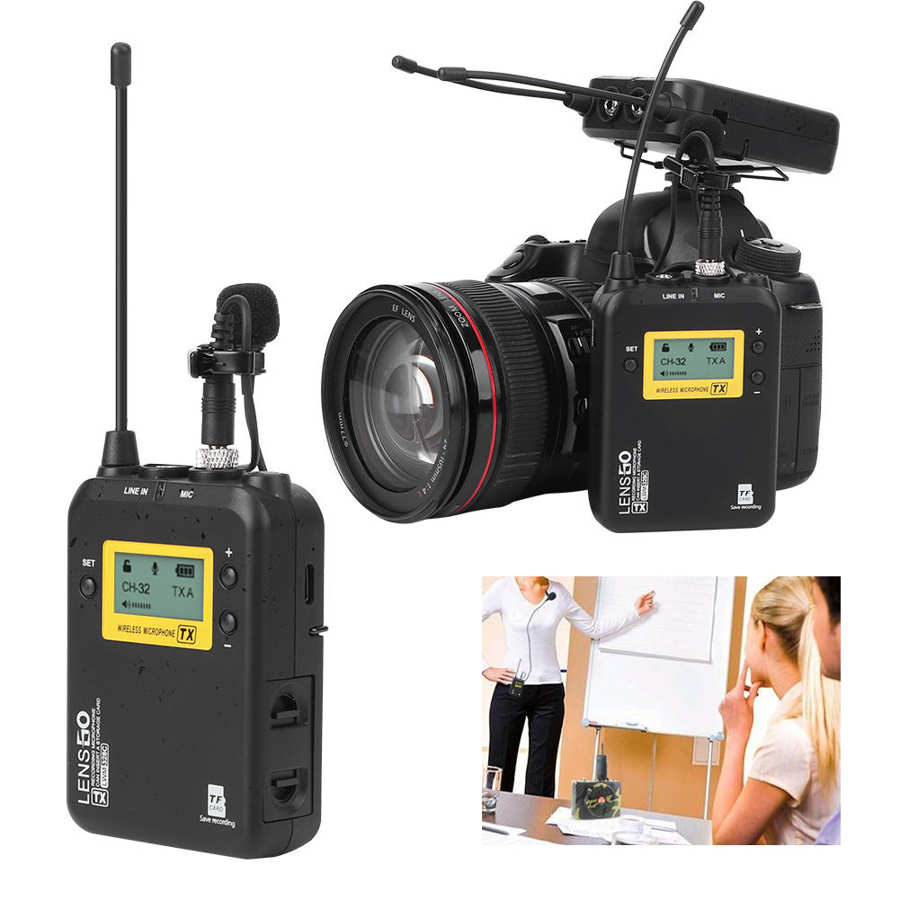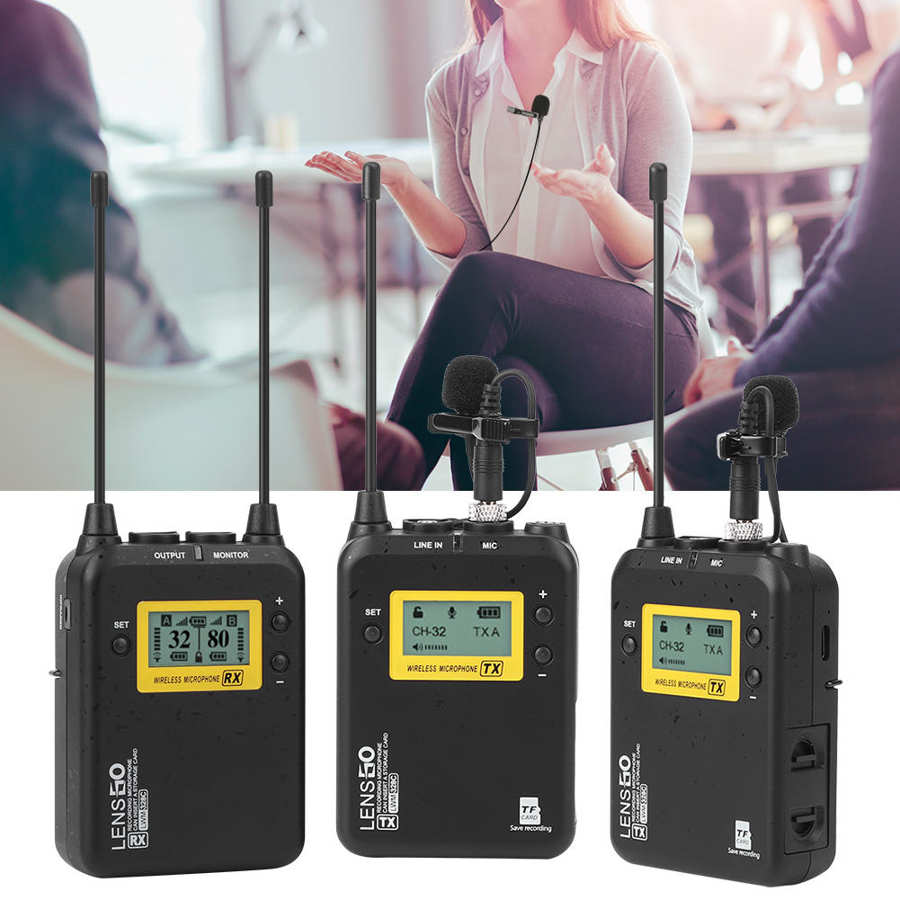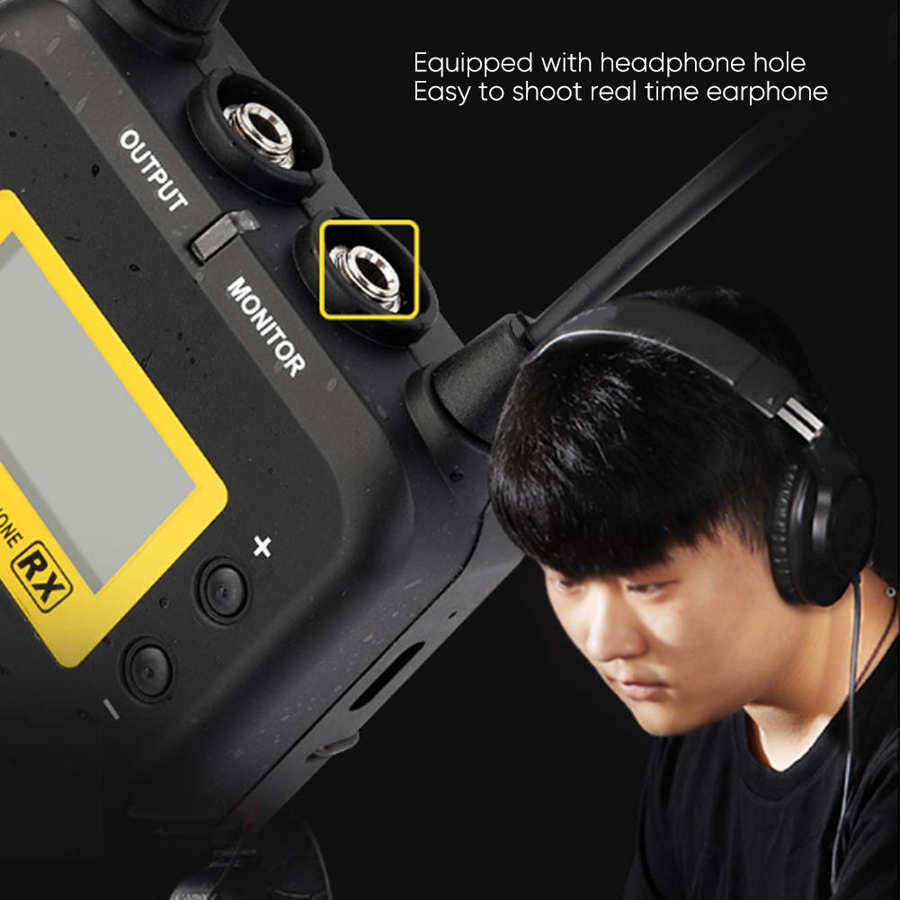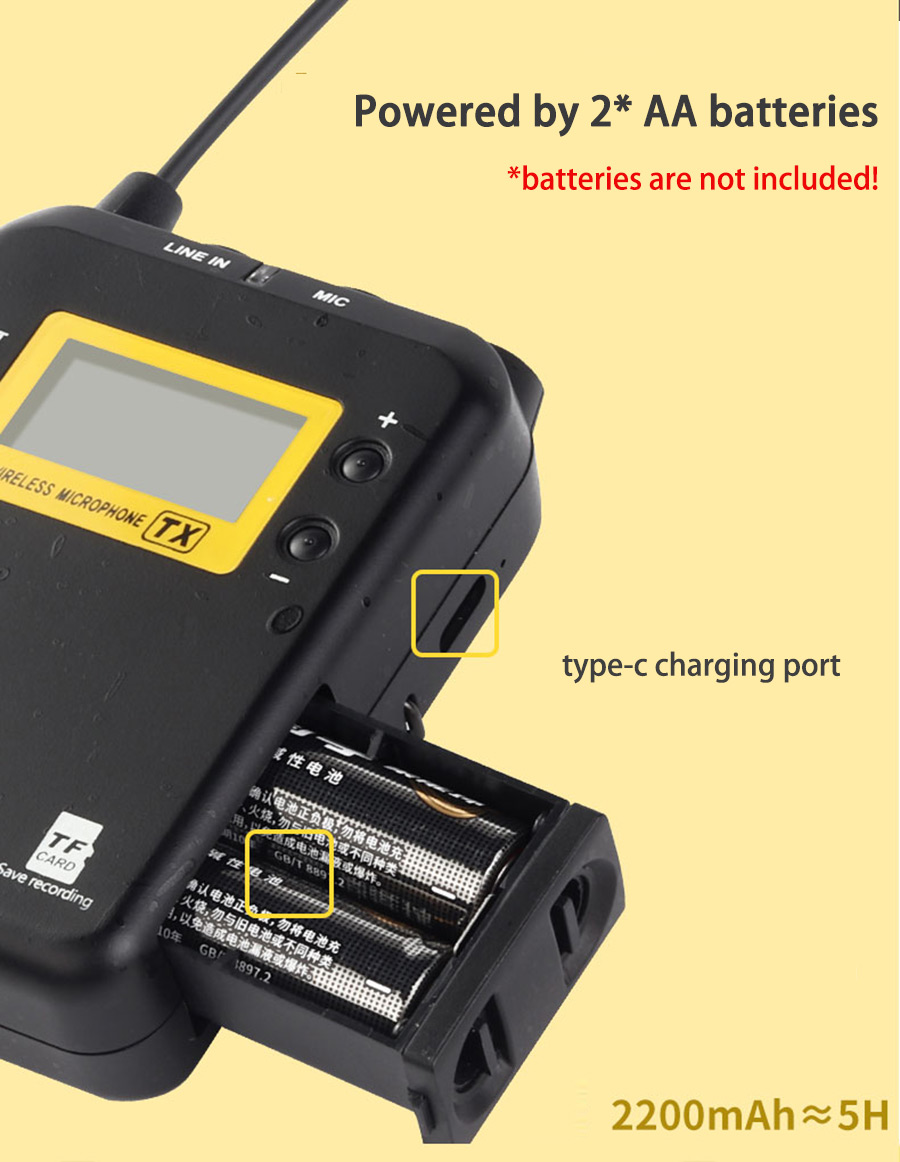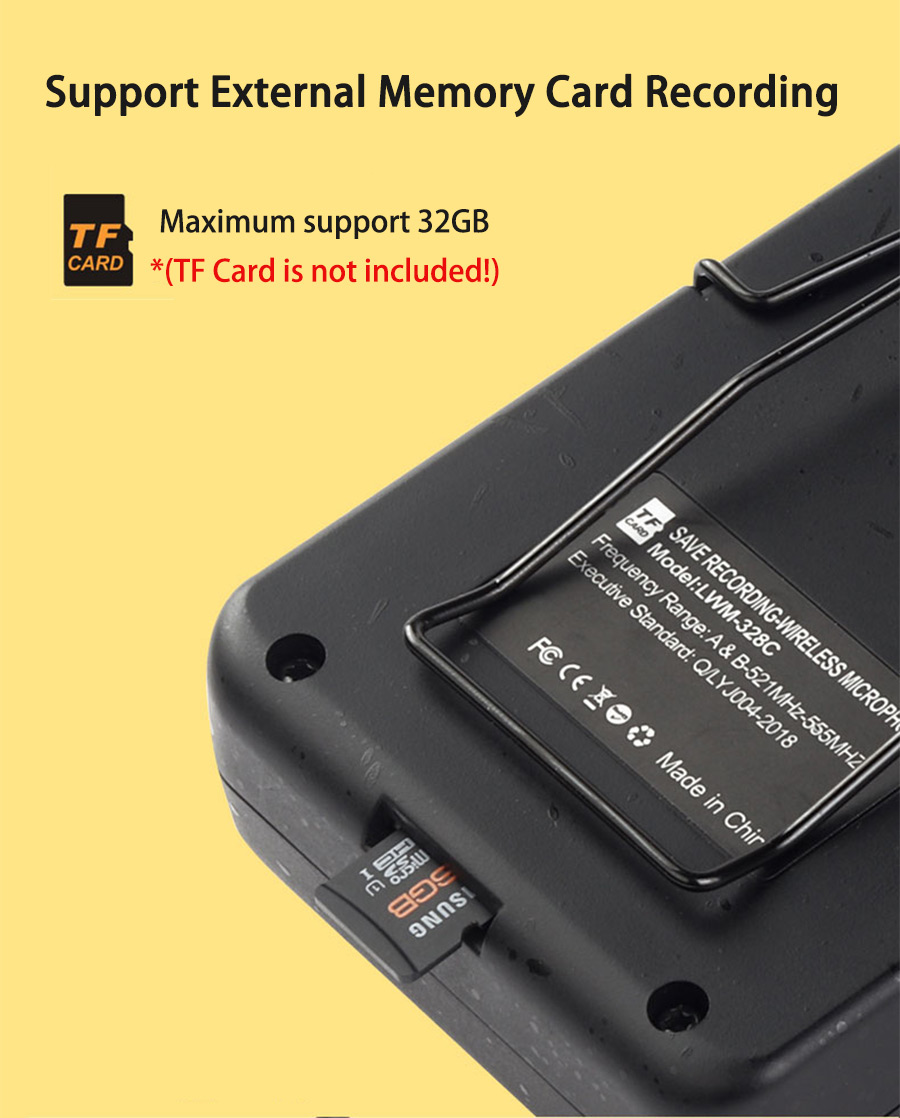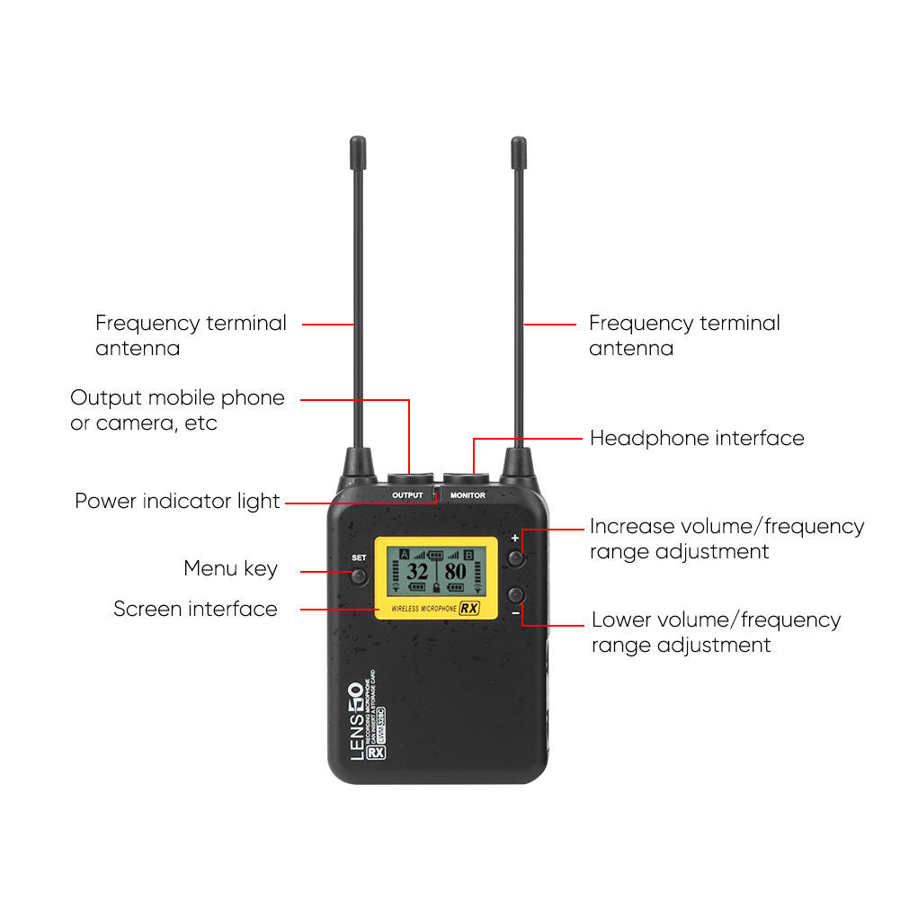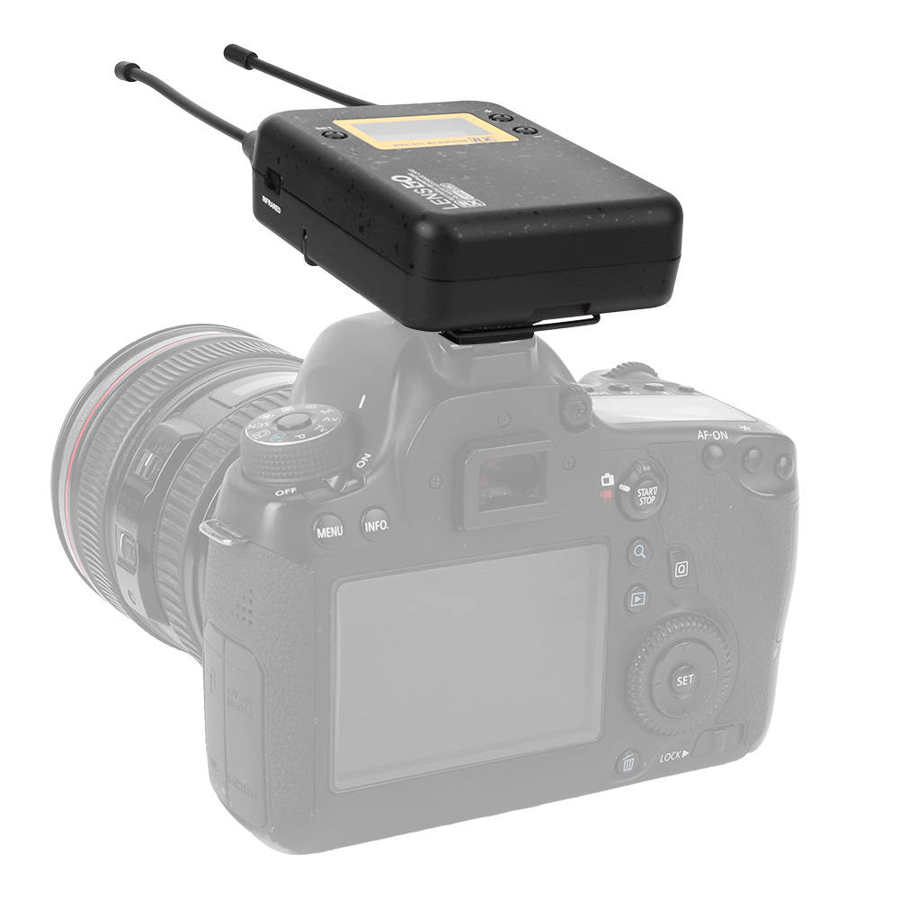 LENSGO LWM-328C 2 In 1 Mobile Phone Live Wireless Collar Clip Microphone for Recording
Feature:
1. LWM-328C 2 in 1 wireless microphone, 99 channels support infrared synchronous pairing, SLR camera mini reception collar clip interview live microphone.
2. Support plug card recording prevent missing record, prevent recording leakage caused by external interference, direct editing without conversion.
3. Farthest distance can up to about 150 meters, no delay anti-interference, especially suitable for short video recording outdoor interview.
4. Using universal 3.5mm for TRS interface suitable for portable camcorder, SLR camera, mobile phone and portable recorder, recording equipment.
5. Made of high quality ABS and printed circuit board material, sturdy, durable and long service life.
Specification:
Condition: 100% Brand New
Item Type: 2 In 1 Wireless Microphone
Brand: LENSGO
Model: LWM-328C
Material: ABS + Printed Circuit Board
Color: Black
Using Mode: Collar Clip Type
Point Feature: Omnidirectional
Channel Quantity: 99 Channels
Effective Distance: Maximum 150 Meters
Antenna: for SMA Omnibearing Antenna
Audio Interface: 3.5mm for TRS Interface
Channel Range: 521MHz~555MHz
Channel Response: 60-17KHz
SNR: -66dB
Total Harmonic Distortion: 0.5%
Voice Delay: <1ms
Headphone Output Power: 90mW
RF Output Power: 50mW
Recording Sampling Rate: 16bit 48K
Maximum Support Storage: 32G(Storage Card Need Buy)
Power Supply Mode: 2 x AA Battery(Not Included)
Microphone Type: Professional Recording Microphone
Applicable Object: Recording Special, Interview Special
Weight: Approx. 959g
window.adminAccountId=238038868;