Sony has announced the Sony a9 III camera featuring a Global Shutter along with the FE 300mm f/2.8 GM OSS lens
Sony is marking the milestone of its Alpha line with the introduction of two revolutionary products. The Sony a9 III, the world's inaugural camera to feature a global-shutter full-frame sensor, and the FE 300mm f/2.8 GM OSS, the lightest 300mm f/2.8 lens globally, weighing in at just 1470g, thus rounding out Sony's tele-prime lens collection.
The Sony a9, when it first hit the market, was the pioneer in introducing the stacked CMOS sensor to the photography world. While stacked sensors weren't the norm, they found their place among top-tier, speed-focused cameras like the Canon EOS R3, FUJIFILM X-H2s, and Sony's flagship model, the Sony a1. As a trailblazer in speed performance, the a9 series needed to innovate further, leading to the creation of the world's first full-frame global shutter sensor. This groundbreaking sensor opened the door to a range of impressive features, and we'll explore them in more detail.
The a9 III – a new standard for capture speed?
Sony's latest a9 camera marks the third generation of their speed-centric lineup and boasts an extraordinary set of features, setting new records in the world of photography:
Remarkable blackout-free shooting at a staggering 120 frames per second, complete with automatic focus and exposure adjustments.
An unprecedented maximum shutter speed of 1/80,000 second (or 1/16,000 during continuous shooting).
Flash synchronization available at every shutter speed.
Cutting-edge 8-stop 5-axis Synchronized image stabilization for unparalleled image quality.
Enhanced ergonomics to optimize user experience.
These exceptional capabilities are made possible by the innovative 24.6-megapixel full-frame stacked sensor, setting it apart from any previous full-frame sensors as it incorporates a global shutter.
Full-frame global shutter – first ever on a full-frame sensor
The heart of the Sony a9 III features the world's inaugural Full Frame global shutter. "Global Shutter" signifies that all 24.6 million pixels simultaneously capture light, entirely eradicating any rolling shutter distortion. This is a significant advantage for motion creators, as it ensures a complete absence of flickering, making it an exceptionally proficient choice for extreme action shots or as a crash camera.
Sony has announced the Sony a9 III camera, featuring a Global Shutter, along with the FE 300mm f/2.8 GM OSS lens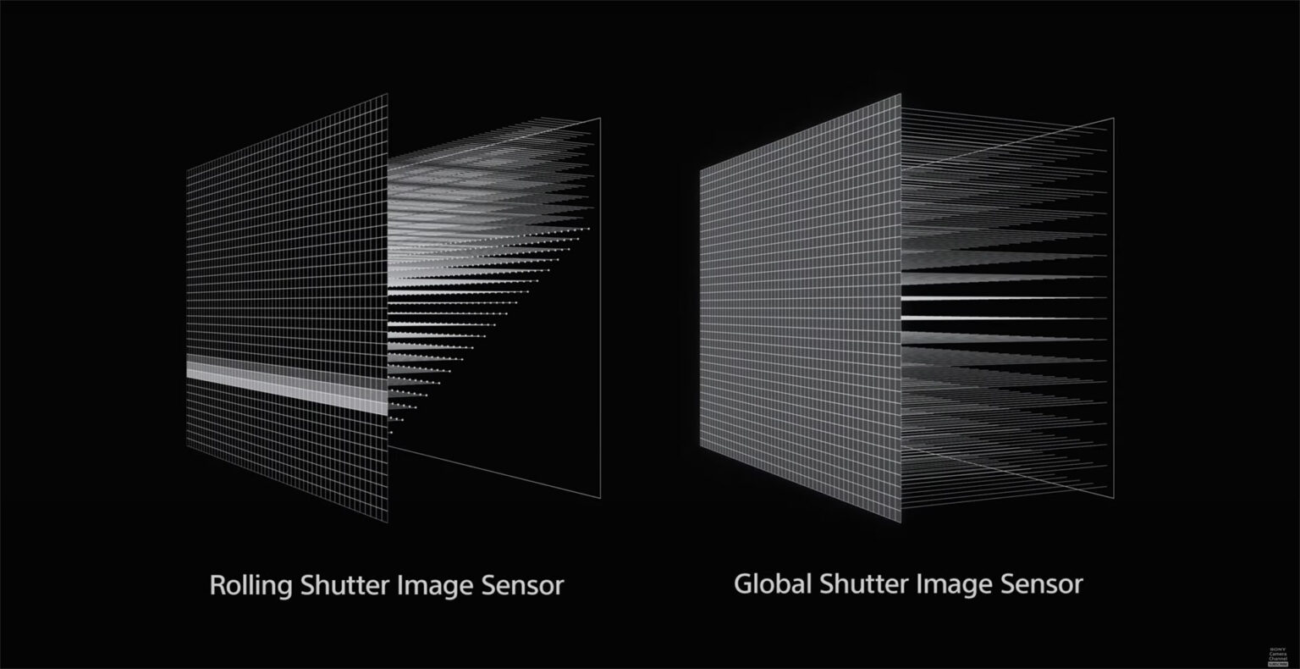 Equipped with an advanced Exmor processing chip, the camera can achieve an impressive performance of 120 14-bit RAW frames per second in stills mode. While Sony has highlighted the a9 III's excellence in still photography, it also excels as a versatile video device, offering distinctive features and capabilities, including:
Elimination of the rolling shutter effect at all speeds and resolutions.
Seamless 4K video at 120 frames per second without cropping.
High-quality oversampled 4K video at 60 frames per second.
Internal recording in 4:2:2 10-bit all-intra format.
The option to capture video in 16-bit RAW output.
Support for S-Cinetone and S-Log3 color spaces for enhanced color grading and creative control.
Improved ergonomics and indications
The Sony a9 III has significantly enhanced its ergonomic features through a redesigned button layout, an improved grip, and an overall enhanced user experience. Notably, the LCD screen has received a remarkable upgrade, now featuring a 2095K dots panel that supports a wide color gamut (DCI-P3) and is fully articulated. The EVF (Electronic Viewfinder) boasts an industry-standard 9.44 million-dot resolution, with the added advantage of maintaining top-tier quality at 120fps. While it's possible to increase the frame rate to 240fps, this may slightly reduce the image quality. As a professional-grade camera, the a9 offers an impressive array of ports, including ethernet, full-size HDMI-A, USB-C, PC-Sync, microphone, and headphone jacks, all seamlessly integrated within a robust and sealed magnesium alloy chassis.
Sony has announced the Sony a9 III camera, featuring a Global Shutter, along with the FE 300mm f/2.8 GM OSS lens
The world's lightest full-frame 300mm f/2.8 – the FE 300mm f/2.8 GM OSS
The newly introduced FE 300mm f/2.8 GM OSS lens weighs just 1470g, which is as lightweight as a typical 70-200mm f/2.8 lens. Sony also highlights the lens's remarkable balance, ensuring effortless handheld shooting. Like most professional telephoto prime lenses, the FE 300mm f/2.8 GM OSS offers numerous control options for both focusing and image stabilization. It features a novel function ring that allows you to seamlessly switch between full-frame and APS-C capture modes for extended reach. While specific additional functionalities remain undisclosed, this hardware enhancement is noteworthy. Potential future upgrades via firmware updates may introduce further features.
Sony has announced the Sony a9 III camera, featuring a Global Shutter, along with the FE 300mm f/2.8 GM OSS lens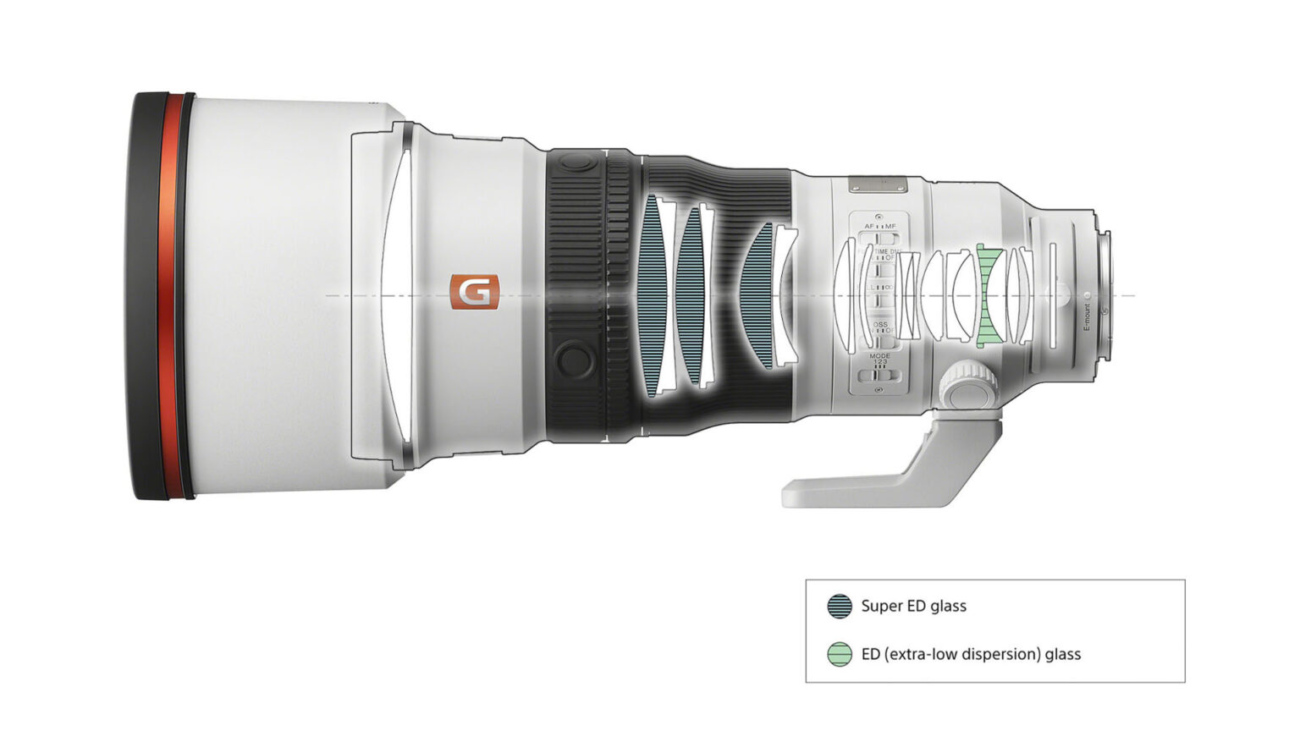 The FE 300mm f/2.8 GM OSS lens is versatile, as it works seamlessly with Sony's teleconverters. This allows it to act as a 420mm f/4 lens with a 1.4x teleconverter or a 600mm f/5.6 lens with a 2.0x teleconverter.
The a1 and a7S III firmware update
The upcoming firmware update for both cameras will include the addition of the focus breathing correction feature, initially introduced with the a7 IV. This feature will enable automatic breathing correction for certain FE lenses. Additionally, the update will bring support for the C2PA format, allowing for proof of authenticity. The exact details regarding the availability of this specific function in different countries and regions have not been confirmed yet.
Price and availability
The Sony a9 III is scheduled to be released in the spring of 2024, priced at $5999. Similarly, the FE 300mm f/2.8 GM OSS lens will also become available in the spring of 2024 at a cost of $5999. For additional details, please visit the Sony website.