PROFILM: New features included in the new DJI Osmo Mobile 6 introduces such as the side wheel for zoom or focus control, Quick Launch, or ActiveTrack 5.0. There is also a built-in telescopic rod, compact foldable design, and a removable magnetic clamp for the phone. The OM 6 is now available on our sotore profilm.ae .
The Quick Launch feature starts automatically the app with the camera view as soon as the magnetic pad on the phone connects with the unfolded gimbal. and the  ActiveTrack 5.0 which works together with the Osmo Mobile 6 to better track selected subjects and keep them in the middle of the frame.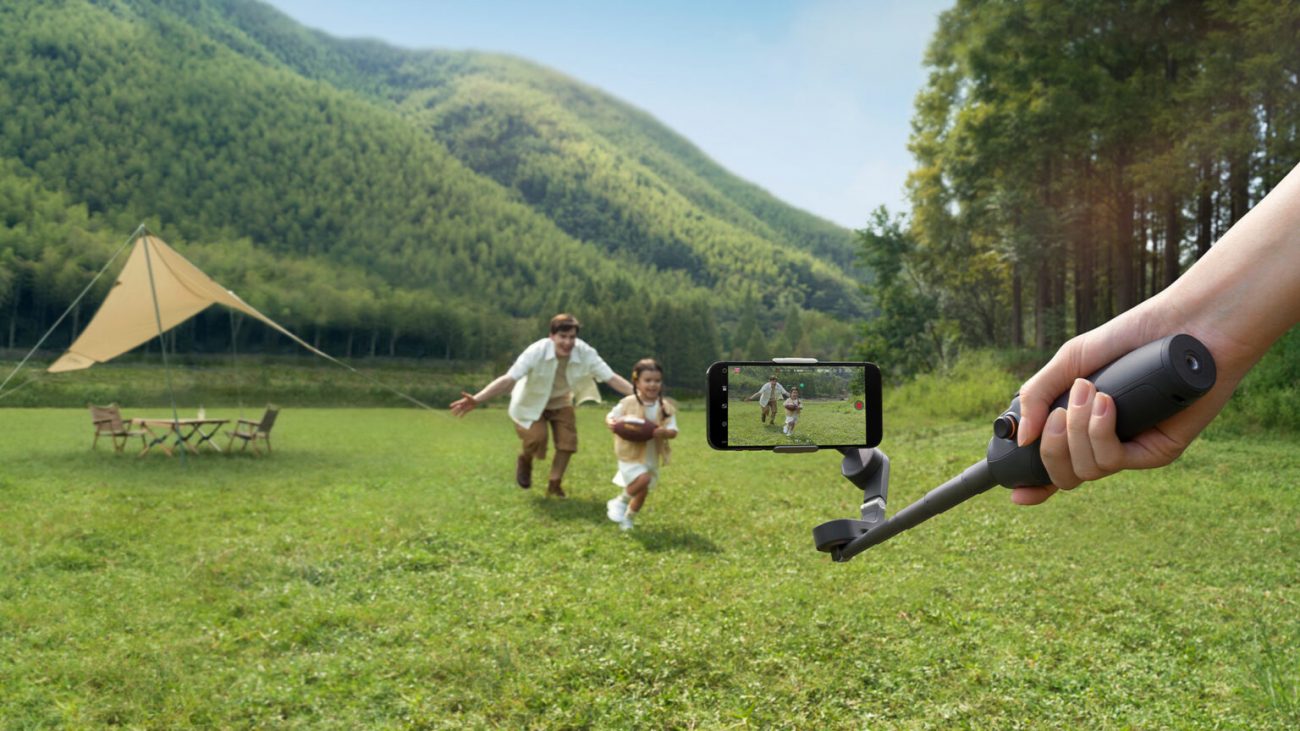 the new gimbal has four operation modes:
Follow – in this mode, the gimbal follows both pan and tilt movements of the grip, but it keeps the roll axis stable.
Tilt Lock – when activated, the gimbal only follows pan movements of the grip. Both the tilt and roll axes are locked.
FPV – this mode, as its name implies, unlocks all three axes and the gimbal follows all the movements of the grip which results in smooth FPV-like footage.
SpinShot – when pushing the joystick left or right, the phone spins in either direction. DJI claims this is suitable for shooting push, pull, and high-angle shots.